Anthony Burrill's new publication Make It Now is his treatise on "creative inspiration and getting things done". Part biography, part musing on what it is to create work, the hardback book published by Penguin Random House and designed in collaboration with APFEL. It offers insights and tips on working in design, as well as anecdotes by Anthony and his collaborators that uncover the stories behind some of his most famous works. The book is jam-packed with typographic artworks and messages that appear like a scrap book of ideas. Each story is interspersed with photos and quotes that portray a gentle portrait of one of the most popular designers working today. We caught up with Anthony to find out more.
Why decide to produce a book now?
It felt like a good time to do the book. I had been talking to my editor Elen Jones at Penguin Random House for a couple of years about the project. My previous book with Laurence King was just posters and I felt that the time was right to talk about my motivations, the development of ideas and the messages behind my work.
In a way all the posters I have produced over the years have lead towards the book. The book was informed by their messages. In a sense, each poster became a section heading, which I began to explore the motivations behind in the text, sharing my wider philosophies.
The work is so closely linked to my personality and approach, there is really no separation between them. It's who I am and what I do. I felt it was important to give a bit of background, well, it was crucial I explained the background. I always find that it is more interesting when people are honest about their work.
Your work is imbued with positivity, is it easy to retain that standpoint? What did you learn about yourself while producing the book?
It's tricky to be an optimist. You can go either way. You can either get depressed or you can try to make yourself and the people around you happy. There's enough negativity out there. Optimism comes from within.
I was at a point in my career where I needed to recharge my batteries. When I began to think about and lay out everything before me, it made me really think about my approach. It was a time to reassess what I had been doing all these years.
After the book was completed and I started working on new projects I found I was working more decisively. When I began writing I didn't really realise how in depth it was going to get. I really learned a lot about myself, and discovered the things I take for granted.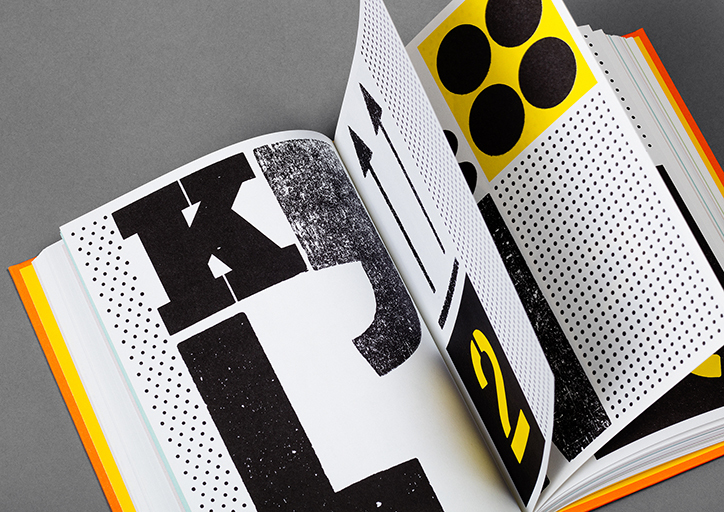 Some of the text acts almost like prompts, how did this change of tone come about when producing the book?
I was up against the deadline for copy. I knew I had the content, but I just started writing bullet points. They just came out in one big go.
The 30,000 words I had written were savagely cut in half by the editor and we sort of collaged the copy. Some pages came out of the notes I made. Very simple things I wanted to say – little nuggets and ideas. They changed the pace of the book, from the longer passages and anecdotes making the book feel open ended. It's not intended to be didactic and I didn't want the book to be too prescriptive. I just wanted to gently suggest possibilities.
Who is the book for? How do you hope people use it?
I spent a year and a half on the project. I wrote it to myself when I was starting out in college, when I really didn't have a clue. It's not an exercise in showing how clever I am. There are negatives and positives. Everyone is different and will respond differently. I'm always trying to keep things simple, direct and human. It's not about telling people what to do or how to do things.
Make it Now! is published by Penguin Random House on 9 March.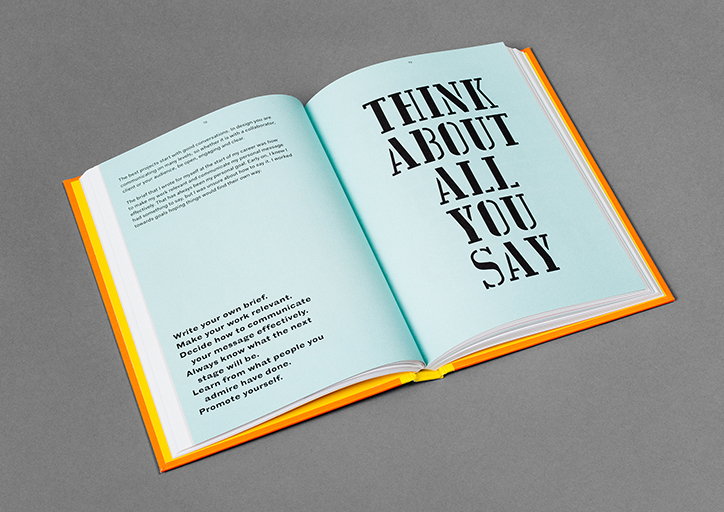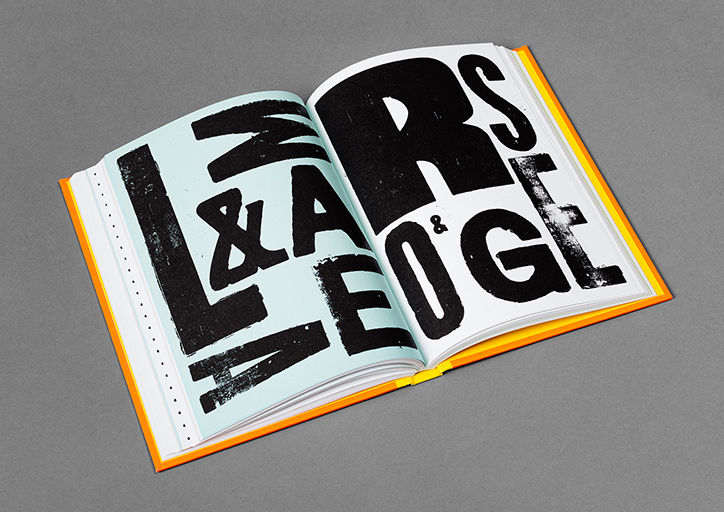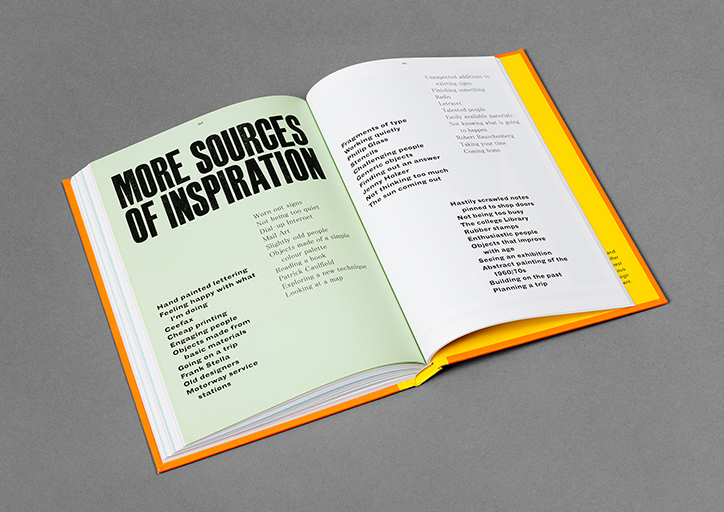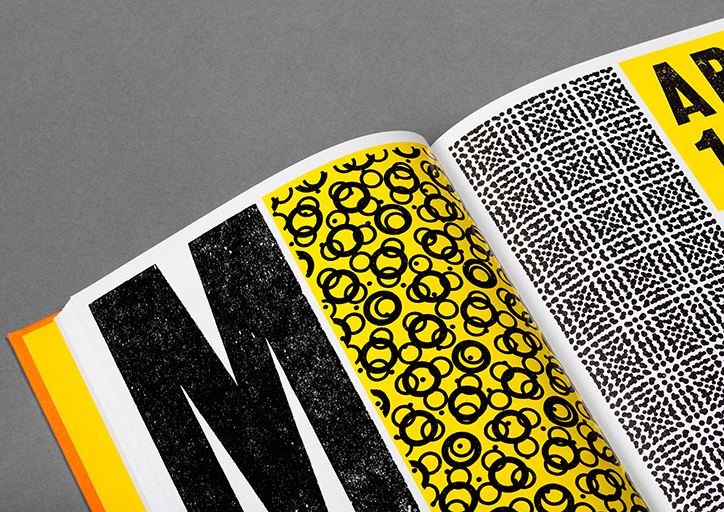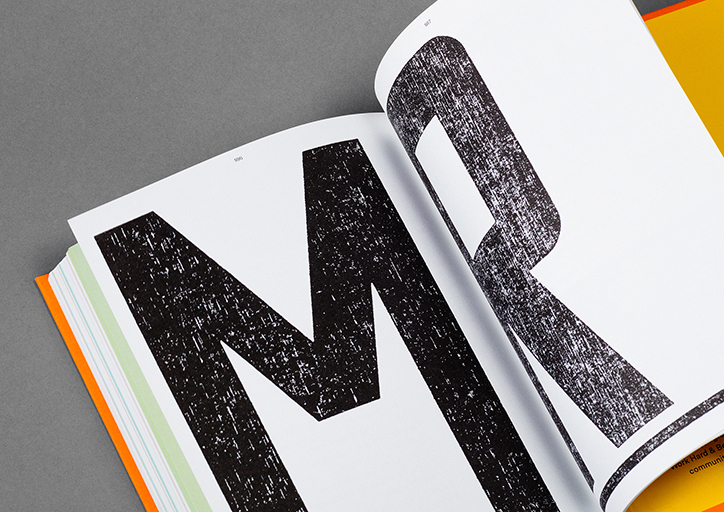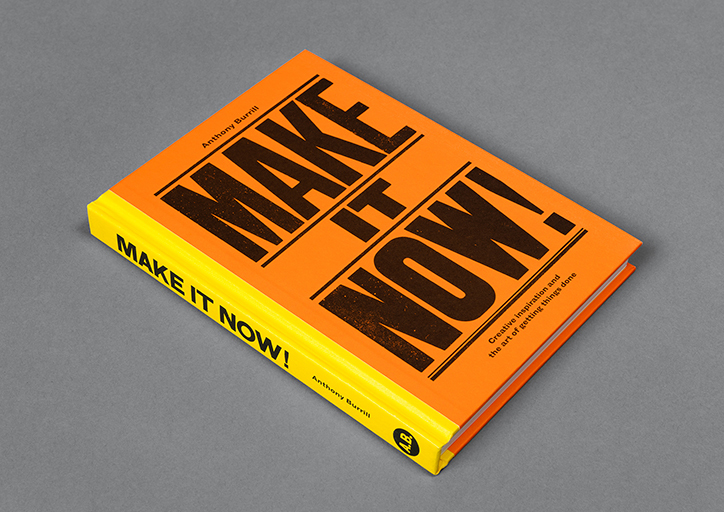 SOURCE: http://www.itsnicethat.com/articles/anthony-burrill-make-it-now-010317