Cheap textbook printing to bring your guides out on a budget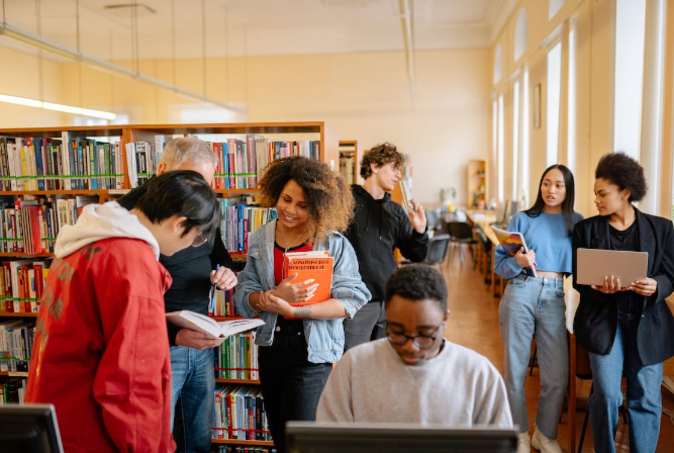 Get ready to save big on printing your textbooks. Whether you are an aspiring author preparing to capture audiences with helpful materials or a business professional compiling essential industry knowledge, you can print text books at a fraction of the cost with Print It ZA.
From engineering to psychology, subject-matter experts across all fields can leverage our new printing technologies to share knowledge in a more affordable, accessible way. The days of exorbitant textbook prices are numbered. With our printers and team, the power is in your hands to print a high-quality, full-color textbook that's as impactful and budget-friendly as you want. 
Print textbooks
fast and professionally
With Print It ZA, your options for spreading ideas and helpful information have never been greater. With many years of experience in the text book printing industry and our expertise in reference books and study guides, we understand the unique requirements of your work. Our team serves authors and editors to ensure your textbook meets the highest standards. 
We will handle all aspects of bringing your textbook in print, including:
Typesetting and layout

Image scanning and retouching

Printing and binding

Packaging and shipping throughout South Africa
Worried about complicated layouts or lots of charts and graphs? For textbook printing, we utilize South Africa's leading printing technology and have a team of proficient designers who can handle even the most complex book layouts. Your graphics, images, and visual elements will be beautifully reproduced in vivid detail. 
Furthermore, you can always rely on fast turnaround time. We know how vital it is for your audiences to have their textbooks, so our delivery times are good news for every publisher.
Step into the creator's shoes
Enjoy complete creative control – you are welcome to take part in crafting a design for your cover and choosing the page size, binding method, element alignment, and more. Want to include interactive things like QR codes? No problem! Let us know what you find helpful for your textbook or what sparks your imagination.
Despite full customization and the highest quality, we invariably print textbooks cheaply. Thanks to innovation and efficiency that shape Print It ZA's processes, delivering superior prints at low cost is one of our strongest suits.
Textbook printing services
for multiple copies
For Print It ZA, no job is too big or small. Whether you need 10 copies of specialized research work or 10,000 copies of an introductory medical textbook, you are several clicks away from sharing your knowledge with the world.
Is your specialization and field of study rare? Or have designers and printers said no in the past to printing your textbook? We will take on your manuscript, no matter what industry you work in:
Medicine

Law

Engineering or construction 

Psychology, sociology, or philosophy 

Chemistry or biology

Physics 
We can produce anything from pocket-format books to comprehensive 500-page volumes. Contact Print It ZA for a free explanation of all the costs to print a textbook and get your resources and knowledge into circulation in South Africa.