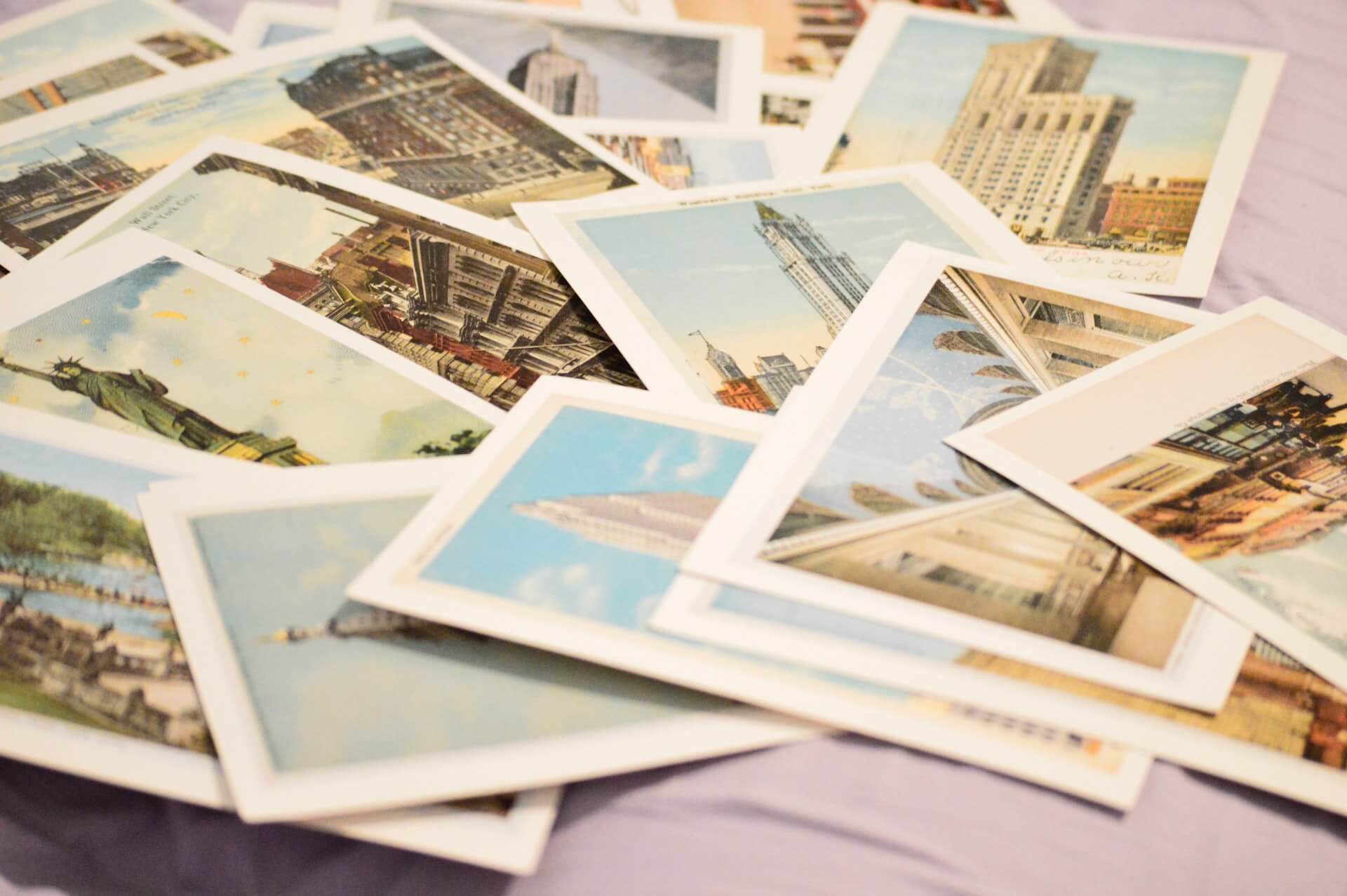 How many companies do you compete with? Chances are, you have many rivals and need to think outside the box to take the lead with your next marketing push. If you're looking for something more attention-grabbing than leaflets or flyers, create customised postcards with our printing shop. They are ideal for conveying any message and getting the word out with a visual touch as you drop them in letterboxes, add them to giveaway packages or hand them out at events.
If you're keen to get something noticed using marketing materials, Print It ZA is the postcard print shop you need to personalise your cards and make them look upscale. From pleasant-to-touch paper quality to vivid colours, your postcards will make for the ideal handouts to send.
Do you have a few ideas now? Why not put them all into action at once? The minimum order quantity is only 50 cards. Create postcards with different templates and hand them out to see which one drives the expected and measurable returns.
How can you use Print It ZA
print shop postcards
?
Postcards are an effective tool to use with your customers and prospects. Go with compelling fonts and illustrations to make your postcards into crowd-pullers. Once they reach their destination, you can be sure to add new names to your customer base.
You can use postcards in zillions of ways to promote your business, including:
Grand opening announcements

New product launches

Greetings
Plus, postcards are a discreet way to introduce your company to new customers and stay in touch with them. No matter what you fill them with, the message is visible with nothing to unpack and cut open.
Online print shop postcard
sizes and formats
Sizes and formats may not seem like the most important things regarding postcards, but they are. You should have a clear idea of how to distribute them to pick the right option. Let us help you with quick printing shop postcard tips:
For easy mailing without an envelope, opt for a modest A6 size. 

If you need handouts, you can choose an A5 card, which can also be folded.

A postcard in an A6 format comes single-sided, while its bigger counterpart can be double-sided. Take your pick after breaking down your message and analysing its size.
The best
postcard print shop near me
for highly creative people
Are you an artist, illustrator or photographer looking for a chance to promote something? You may waste years waiting for it to be discovered on its own. Or you can create something head-spinning with the Print It ZA print shop for postcards and let the world know!
Visiting an offline print shop isn't always convenient. At Print It ZA, we take your busy days seriously and can adapt to simplify your life. That's why you can order your postcards online even on short notice – the standard delivery time is 9 days, but you can squeeze it to 6 days for an additional fee.
To get to online shop click here:  Click here