Essie Letterpress is a letterpress printing company run by husband and wife team Ben and Vanessa Grib. The couple asked 13 South African artists and illustrators to help create their fifth annual South African Letterpress Artist's Almanac comprised of whimsically illustrated artworks.
The duo first dreamed up the idea for the almanac in 2011 as an opportunity to work with their dream clients and showcase how wonderful Letter press printing can be.
"We knew we could wait forever for these talents to come to us, so we decided to go to them. We saw it as a win/win/win for the person who bought it who got some really cool art that changed throughout the year", says Ben of the calendar.
Each playful artwork is printed on their 1960 Heidelberg windmill press on cotton rich paper and features works by local designers and illustrators such as Shaun Hill, Suzanne Norris, Bradley Naicker, Sonia Dearling and more, and is available to purchase here.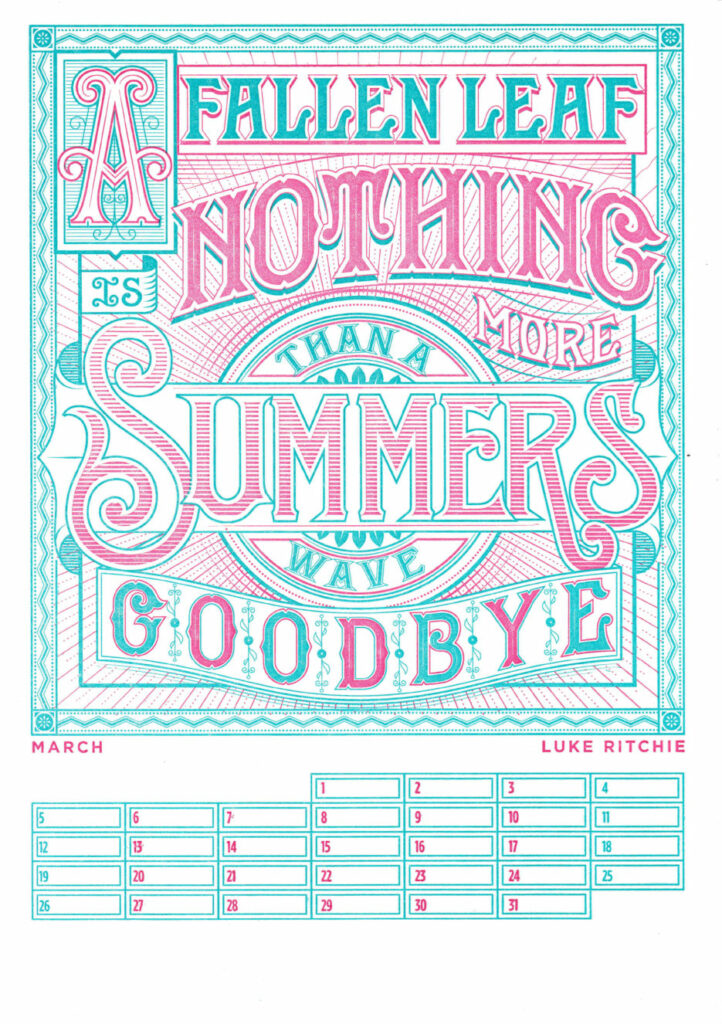 Credits:

Kronk
Sonia Dearling
Dayfeels
Luke Ritchie
Paper Snap Studio
Hello it's Matilda
Jeanne Fourie
Wonder Meyer
Shaun Hill
Suzanne Norris
Bradley Naicker
Elizabeth-Ann Bradley
Imile Wepener

SOURCE: http://10and5.com/2017/01/16/13-local-artists-illustrate-a-beautiful-calendar-for-essie-letterpress-2017-almanac/