Here Design never ceases to delight us with the designs they produce and their work for the Tate is no different. Each design delivers a dynamic and abstract piece of artwork on a variety of notebook covers, making for unique pieces to add to your collection.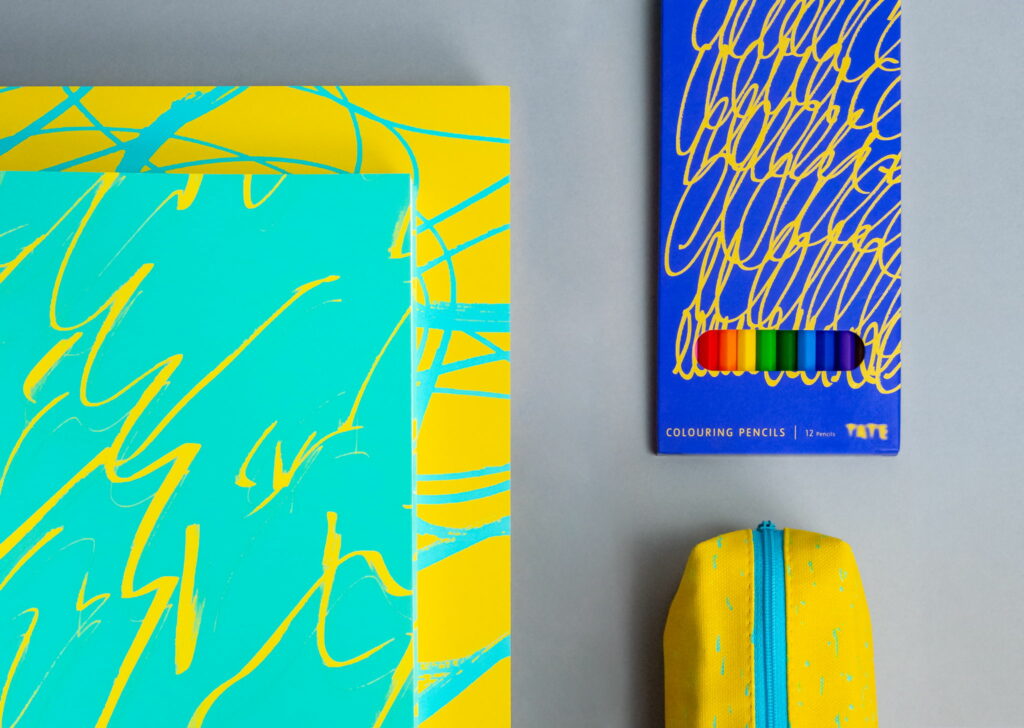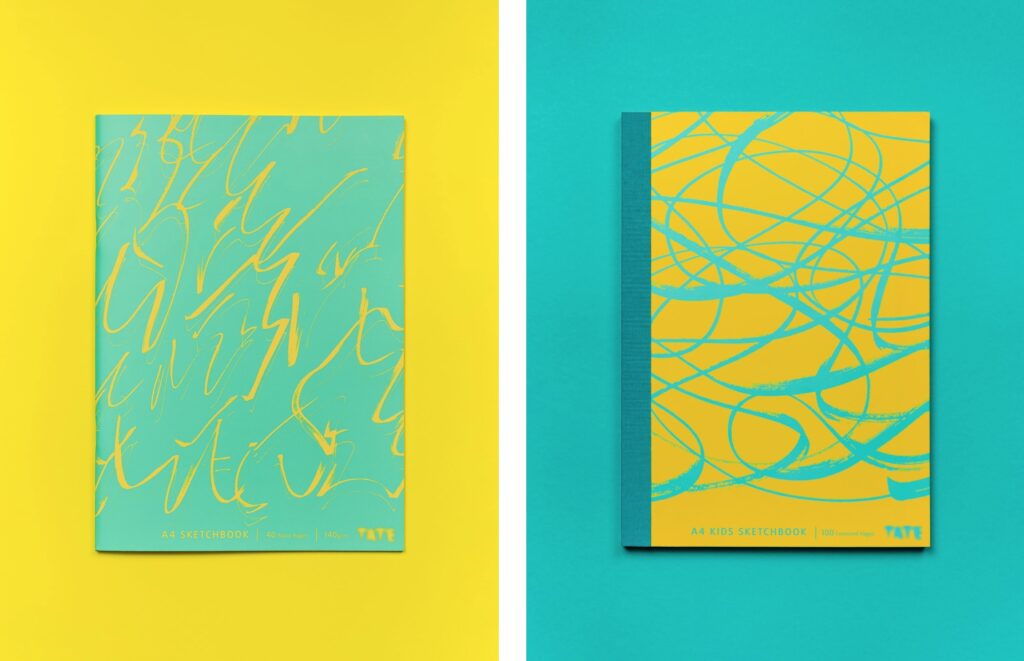 "London-based studio Here Design has developed a new range of art materials and gift products for the Tate, now available online and instore. Having previously collaborated on a range of T-shirts, the Tate returned to Here Design with a brief to create a range of sketchbooks and gift products that appealed to the art institution's diverse audience."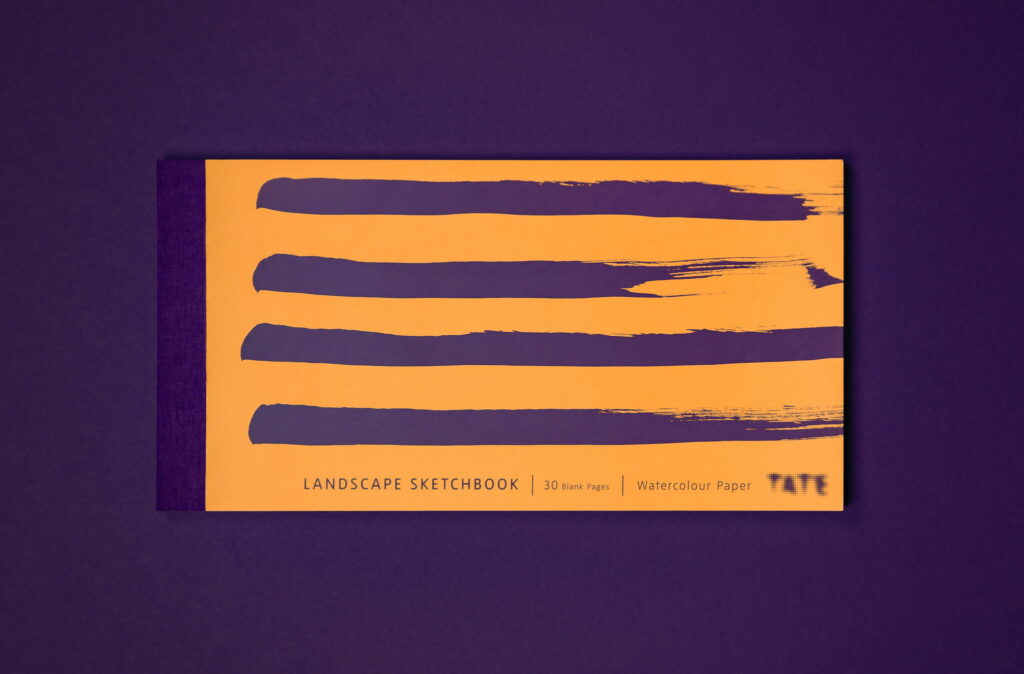 "Having launched initially with a range of nine sketchbooks, the Here Design collection now includes pencil cases, colouring and sketching pencils, acrylic paints, tote bags, T-shirts and art materials cases, all incorporating original graphic marks crafted in the Here Design studio."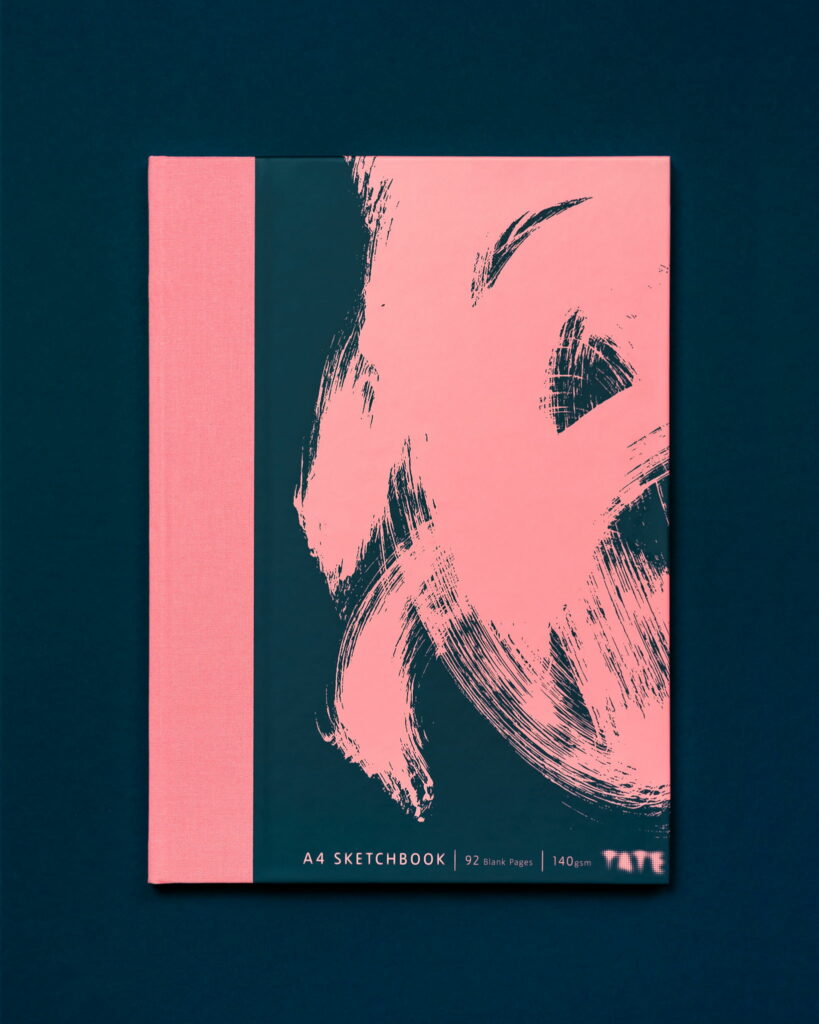 "Making A Mark
Designed for use by both experienced artists and novices, the new sketchbook collection has an authentic, sophisticated look and feel, with high-quality cartridge or watercolour paper bound within a protective hard cover.
Rather than reproducing artworks from Tate's collection on the covers, Here Design focused on the experience of mark making, introducing a series of artistic gestures created in-house using a wide range of techniques."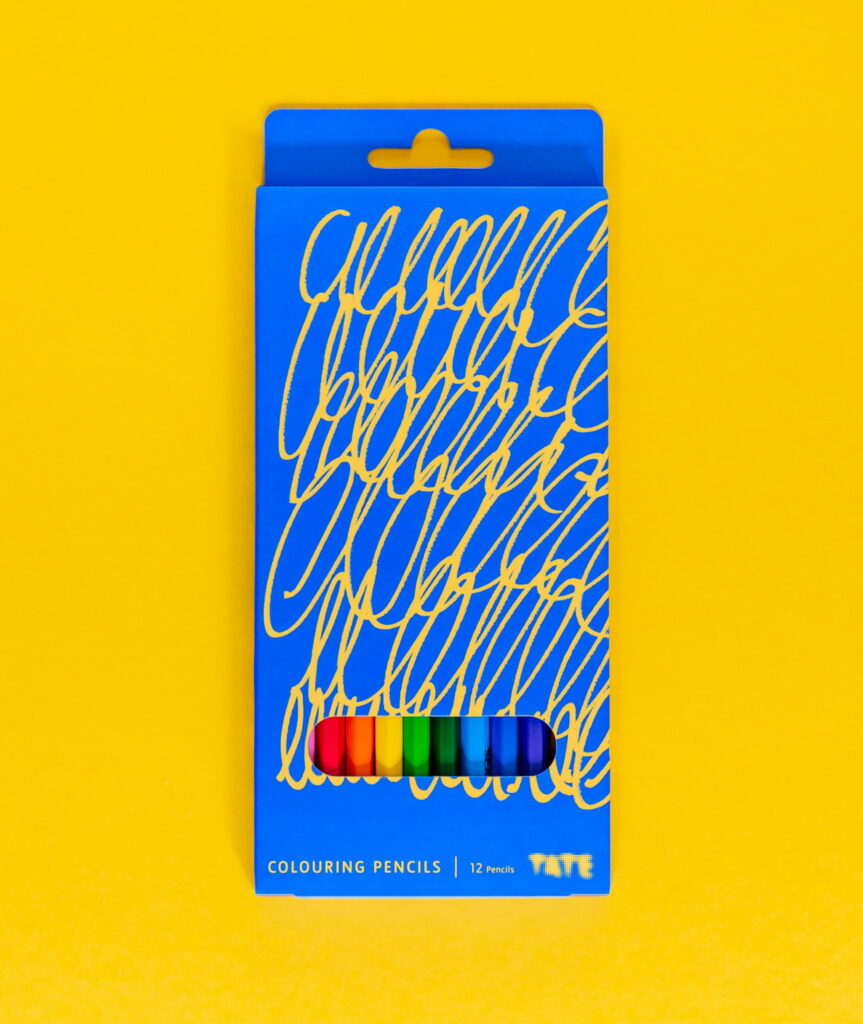 "Inspired By The Creative Process
The character of these marks and brushstrokes reflects the paper stock and suggested content, for example, a book with watercolour paper shows broad brushstrokes whereas a pocket sketchpad may show charcoal or pen marks.
Finished in a range of bold, contrasting colours the result is a collection that would appeal to anyone who writes, sketches, paints and creates artwork of any kind. These original marks can also be found across a wide selection of gift products, including tote bags and pencil cases."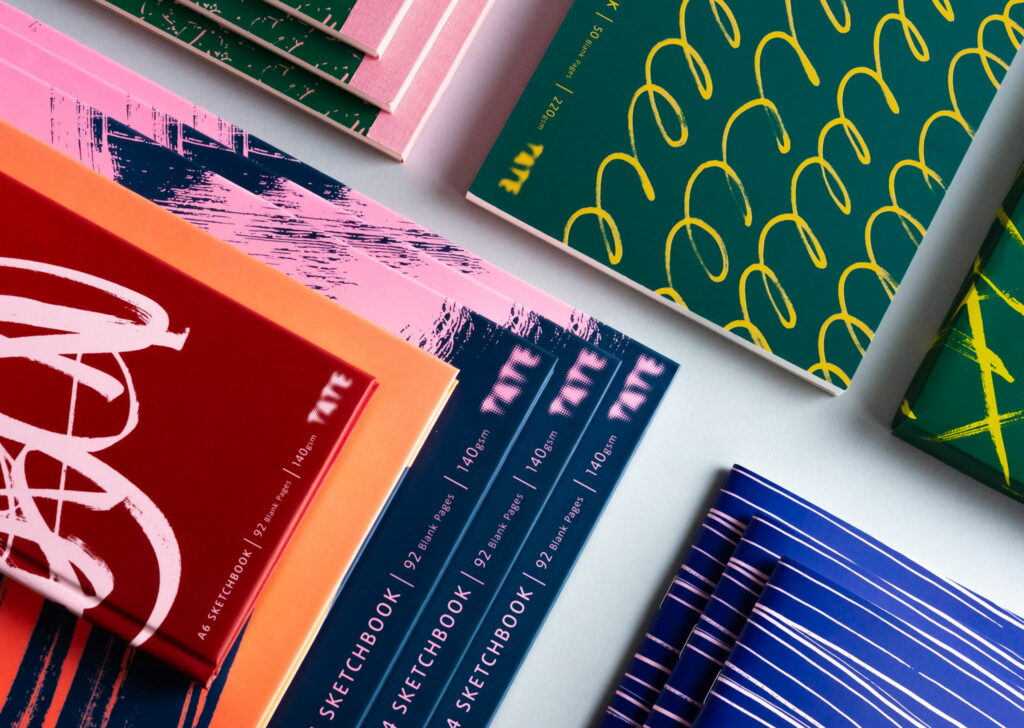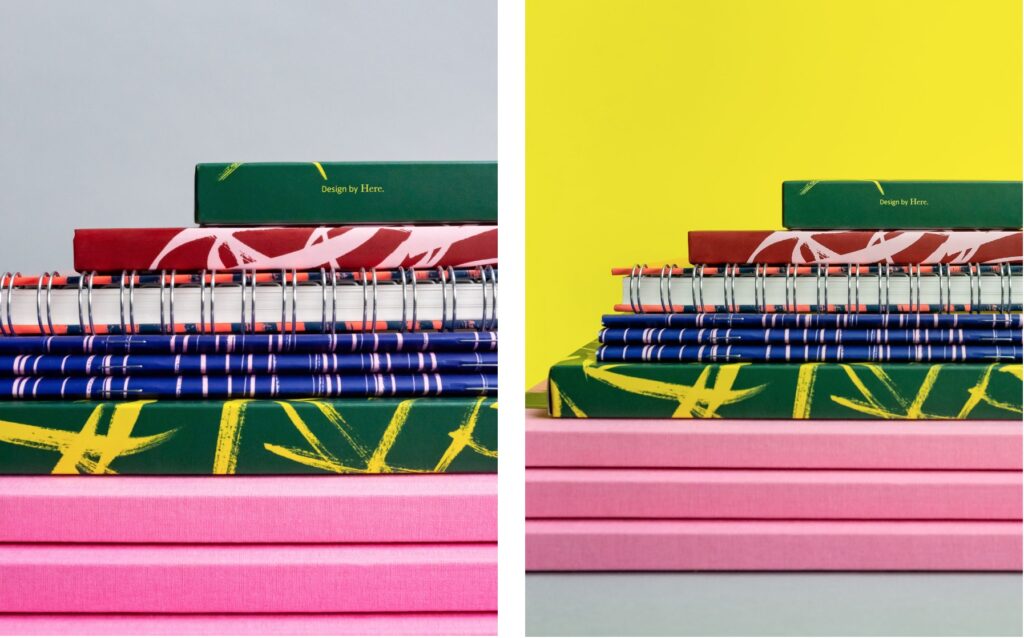 SOURCE: https://beta.thedieline.com/blog/2019/2/19/tate-x-here-design