To celebrate the 30th anniversary of the Louvre's Pyramid in Paris, French artist JR teamed up with 400 volunteers to create an optical illusion using 2 000 paper strips.
The collage is titled "The Secret of the Great Pyramid" and exposes what may lie beneath the architectural structure.
Around the iconic pyramid, JR has created a glimpse into a construction site, which looks like it travels downwards into a deep rocky hole.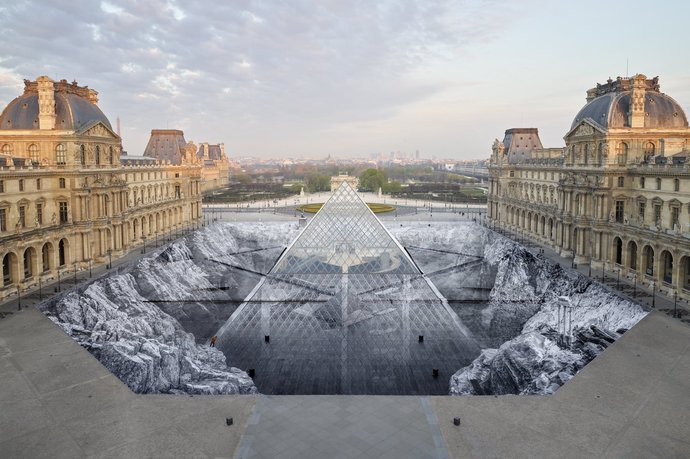 "The images, like life, are ephemeral," JR explains on his website. "Once pasted, the art piece lives on its own. The sun dries the light glue and with every step, people tear pieces of the fragile paper. The process is all about the participation of volunteers, visitors and souvenir catchers. This project is also about presence and absence, about reality and memories, about impermanence." 
For more of JR's work, follow him on Instagram.
SOURCE: https://www.visi.co.za/jrs-paper-optical-illusion/?utm_source=New+Media+Publishing+Mailer&utm_medium=email&utm_campaign=Modern+Parktown+North+Heritage+Home+%7C+JR