Difference-making school textbook printing for your educational needs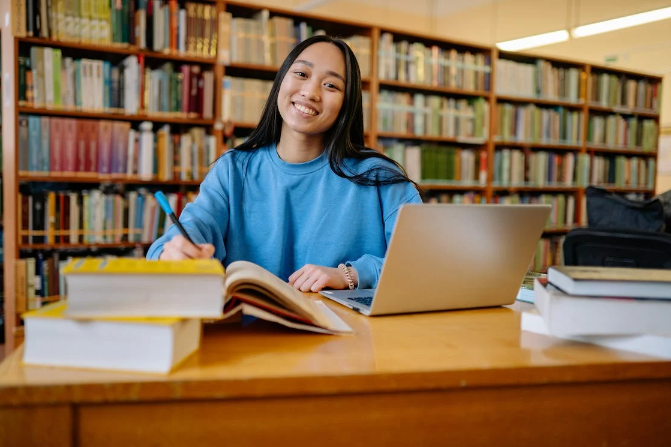 The future of South Africa depends on paving the way for quality education for the current generation of school students. At Print It ZA, we believe that learning materials should be accessible to all institutions, regardless of location and budget. That's why we can print school textbooks at affordable prices using easy-to-hold and eco-friendly materials to wrap up engaging content that benefits education in classrooms and beyond.
Since almost 25,000 South African schools receive limited government grants or none at all, they may be forced to cut corners when it comes to classroom content. Our service lets you save and redirect extra funds to improve learning conditions and extracurricular activities.
You call the shots for
school text book printing
While the Department of Basic Education is responsible for printing textbooks, it doesn't always have the means to meet the demands of all schools. This puts the burden of procuring study materials on you. Print It ZA lets you bridge this gap and print school textbooks cheaply without boring PDFs, undesired expenses, and DBE's waiting times. Print with us to have:
Creative freedom

. You decide what your textbooks look like.

Engaging covers

. No matter the size of your order, your covers can be created for your students' specific needs.

High-end logistics

. We ship textbooks to anywhere in South Africa.

Low prices

. Save funds on printing, packaging, delivery, and logistics.

Nature-grade quality

. All textbooks are made with the sustainability standards embraced by organisations and educational institutions in the country.

Full support

. We're ready to help with any questions you may have.
As a school textbook printing company, Print It ZA ensures that your colours pop and the text is crisp. We also put extra care into making learning materials lighter and more comfortable to carry. Print It ZA trims down textbooks into segments, making them easier to work with when studying at school or home.
Given the ever-evolving educational needs, textbooks may not be enough for your students. So, you can leverage our additional services to print study materials that will make lessons even more interesting, such as course books, journals, and exam papers.
School textbook printing services
on demand
Print It ZA has the most developed printing technology that helps us cover all educational needs. We can print for small and large schools in Johannesburg and nationwide. 
Our team is built around the idea of elevating education quality and empowering development in the country. In a bid to make it a new reality for local students, we work day and night shifts and are on standby for any number of copies for your institution. If you're a small school, we can even reduce your school textbook printing costs and offer various shipping options nationwide.
We also have a door-to-door delivery option to get school textbooks to educational establishments. 
Contact our representatives today to discuss the school textbook printing price and your educational course requirements. Let's make South Africa more educated together!