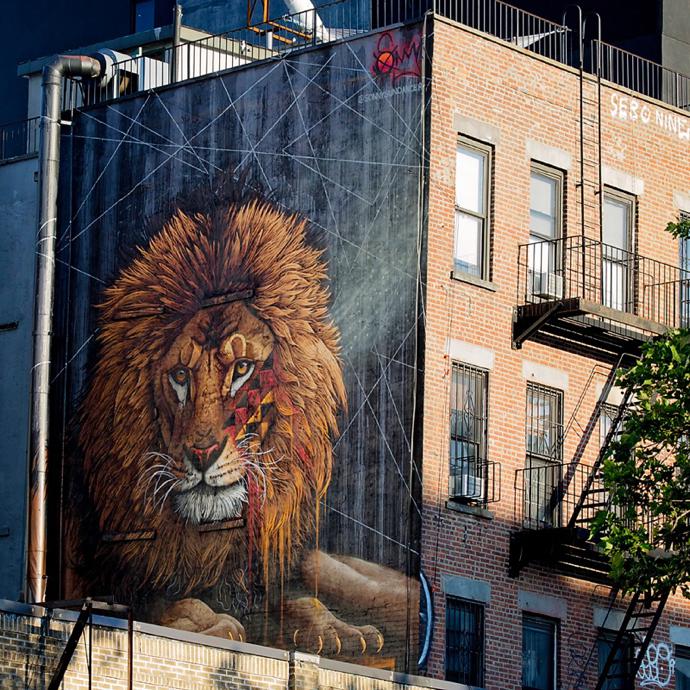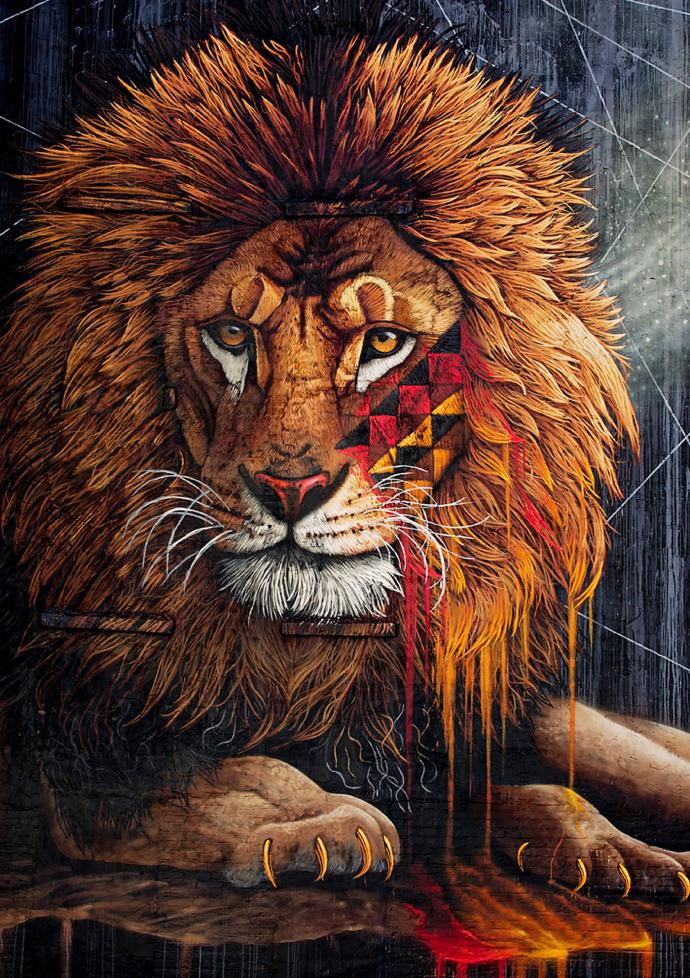 WORDS Lindi Brownell Meiring IMAGES (ABOVE) John Domine and Tess Cunliffe
---
Johannesburg-based street artist Sonny, whose work we previously featured here, has created a new, massive 10-metre-high lion mural in NYC.
The large-scale mural, created in partnership with IFAW (International Foundation for Animal Welfare), forms part of Sonny's To The Bone project, which raises awareness for endangered animals.
The mural, which can be spotted in Lower Manhattan, is just one of a series that Sonny is planning on creating, with stops in Canada, Russia and India next on the agenda. The first instalment, completed in 2016, entitled Jelani, was created in Rosebank in Johannesburg and features a giant 14 x 16 m painting of an elephant that aims to celebrate the beauty and importance of these animals.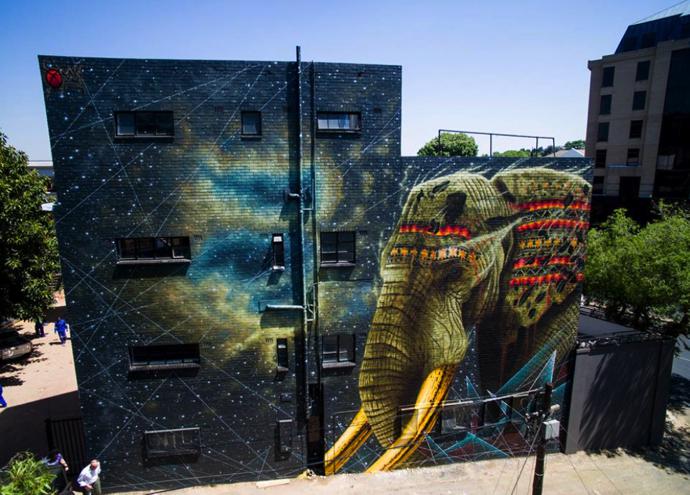 Sonny is releasing limited edition hand-finished prints online, with 10% of each sale going to South Africa landscape work, as well as IFAW's work with tigers in Russia.
To The Bone will come to a close with an exhibition of original works in London. You can read more about the To The Bone project here.
SOURCE: https://www.visi.co.za/street-art-we-love-new-murals-by-sonny/
#graffitiart #graffitiartistsonny #streetartistsonny #rosebank #visi
#visimagazine #johannesburg #southafrica