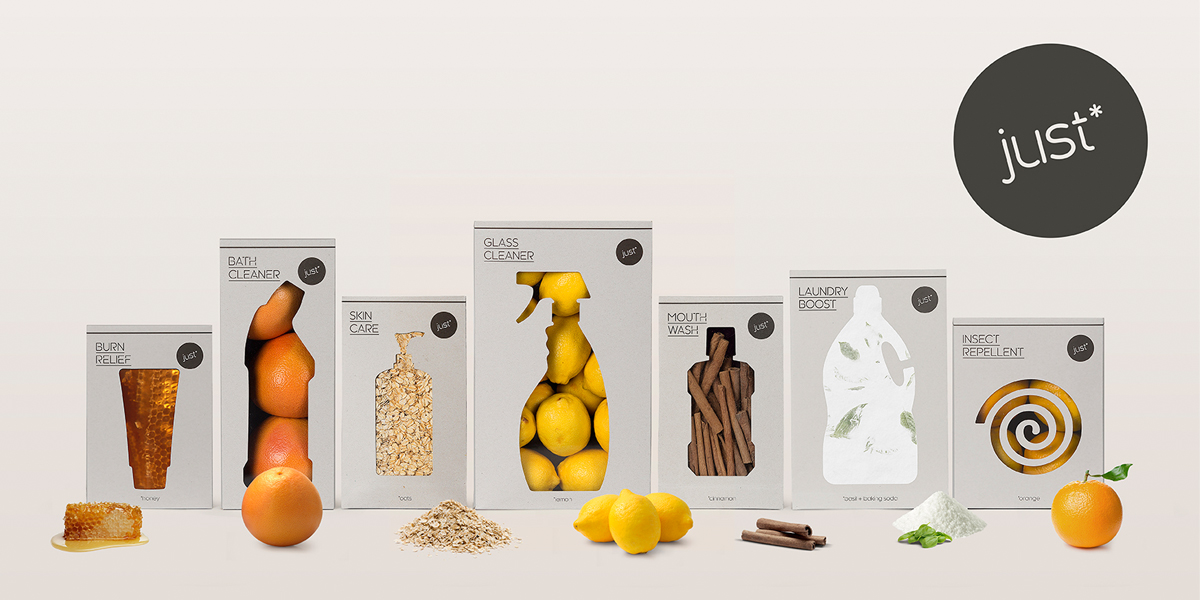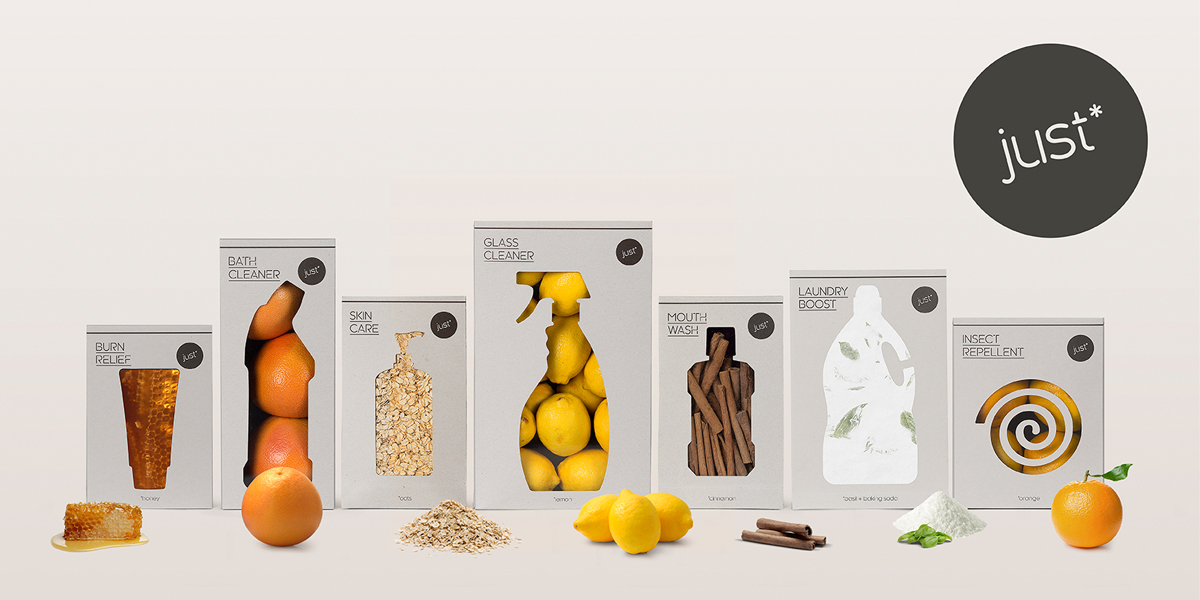 Well, this is just one AWESOME campaign coming from the Leo Burnett agency! Created for WWF (World Wide Fund for Nature) the concept is wrapped around the idea of replacing plastic bottled household products with "alternative" and natural solutions. No more plastic. And, what would you name a line of responsible products? How about just*? It's just that simple.
"Every day we buy millions of household products that are essentially chemicals in plastic bottles. And, every one of them puts more pressure on our already fragile environment."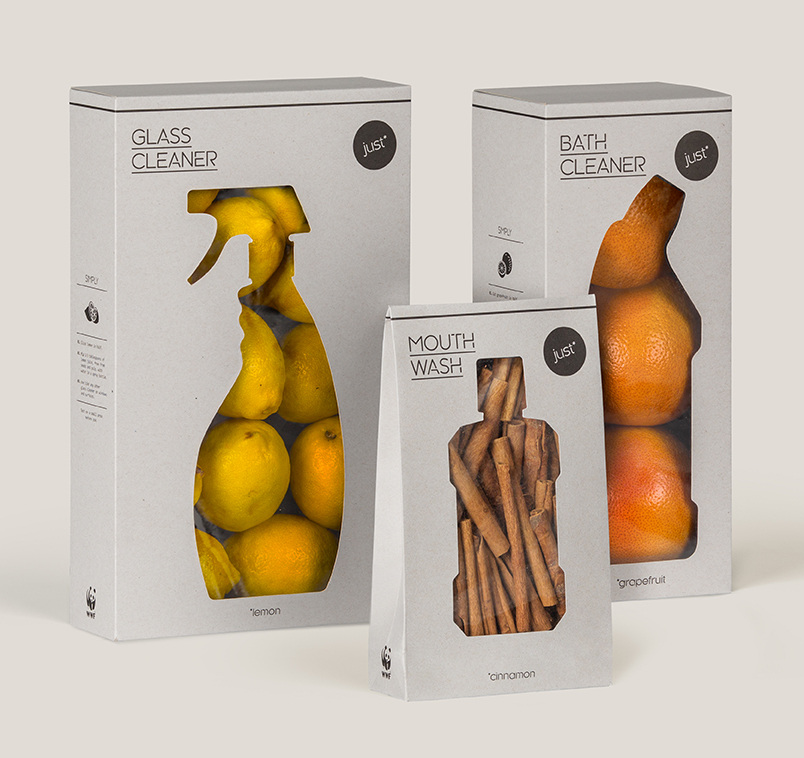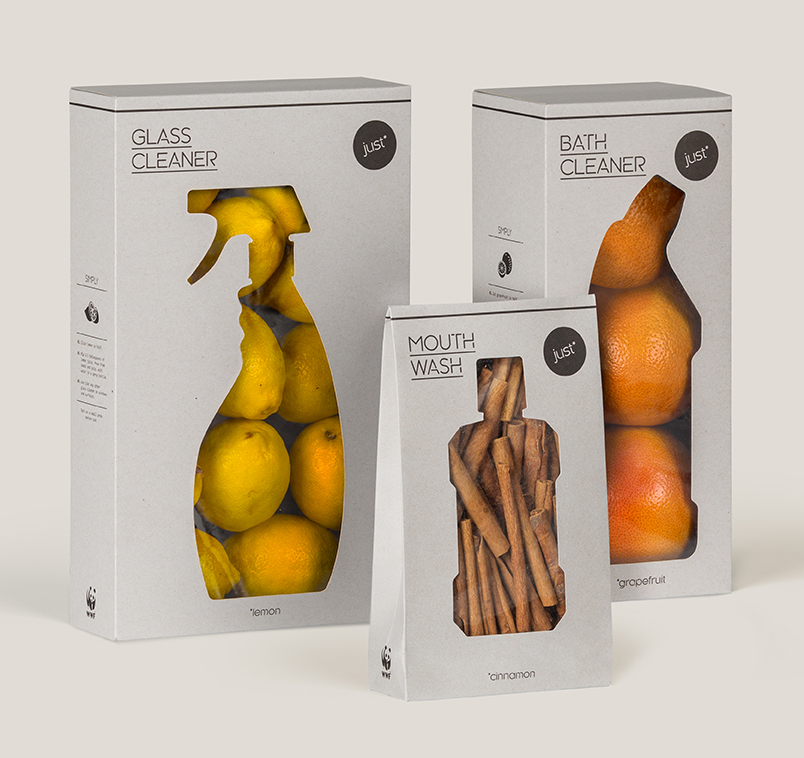 While we all know plastic is bad news, it's something most of us move through our days without giving additional thought. The packaging for the just* product line brings attention directly to this issue and presents a super simple solution for making change. It's visual, it's creative and it's effective.
"This is about more than products or brands. just* is about sparking a change in mindset that can help make a real difference for the planet."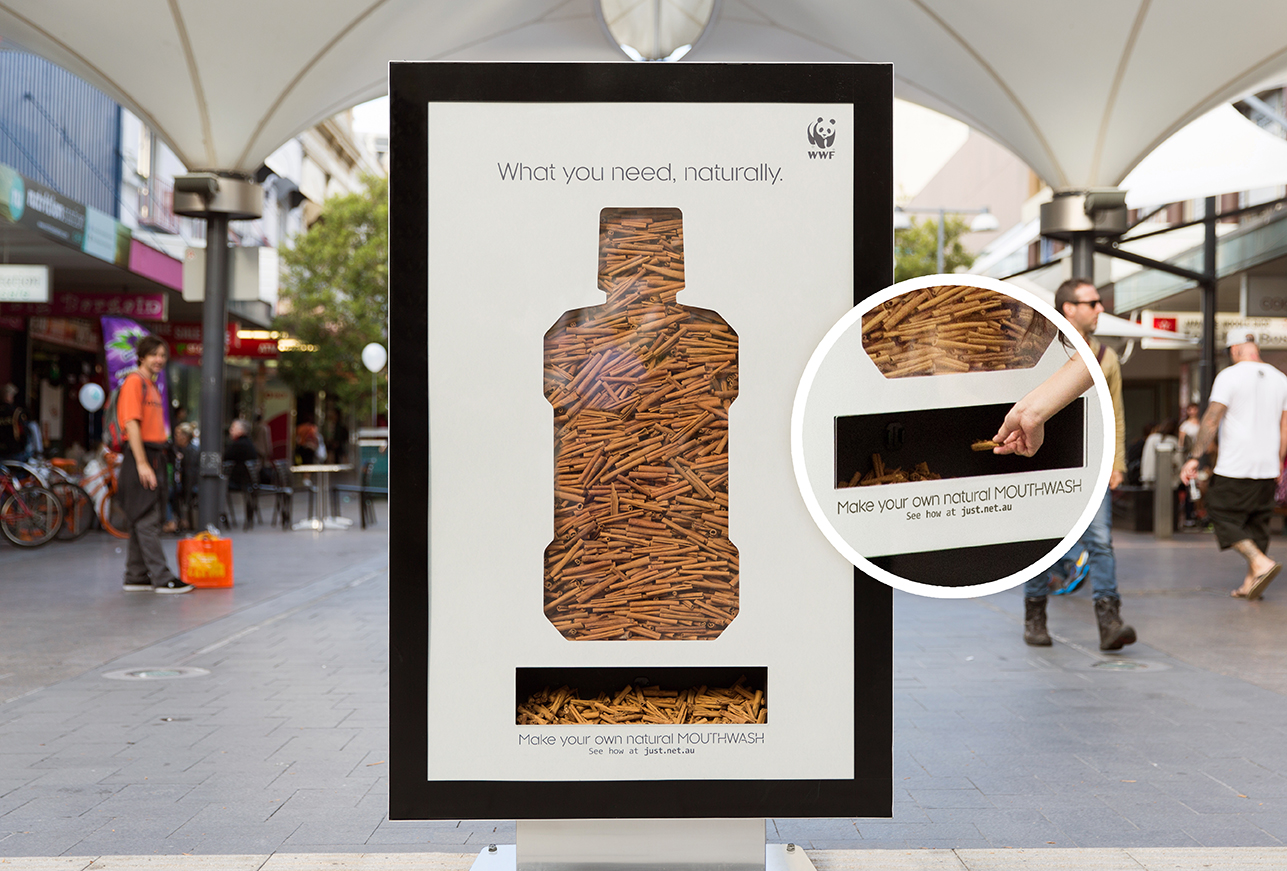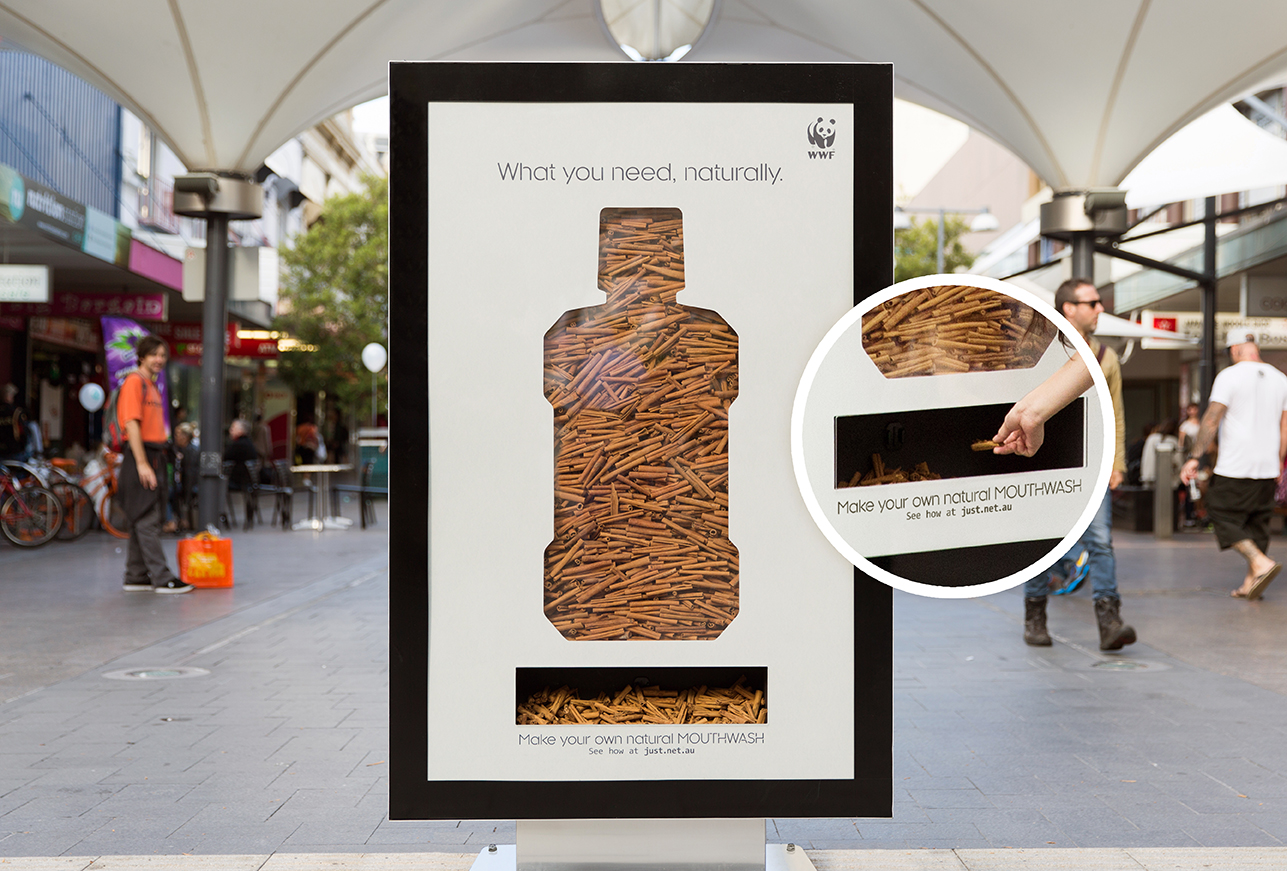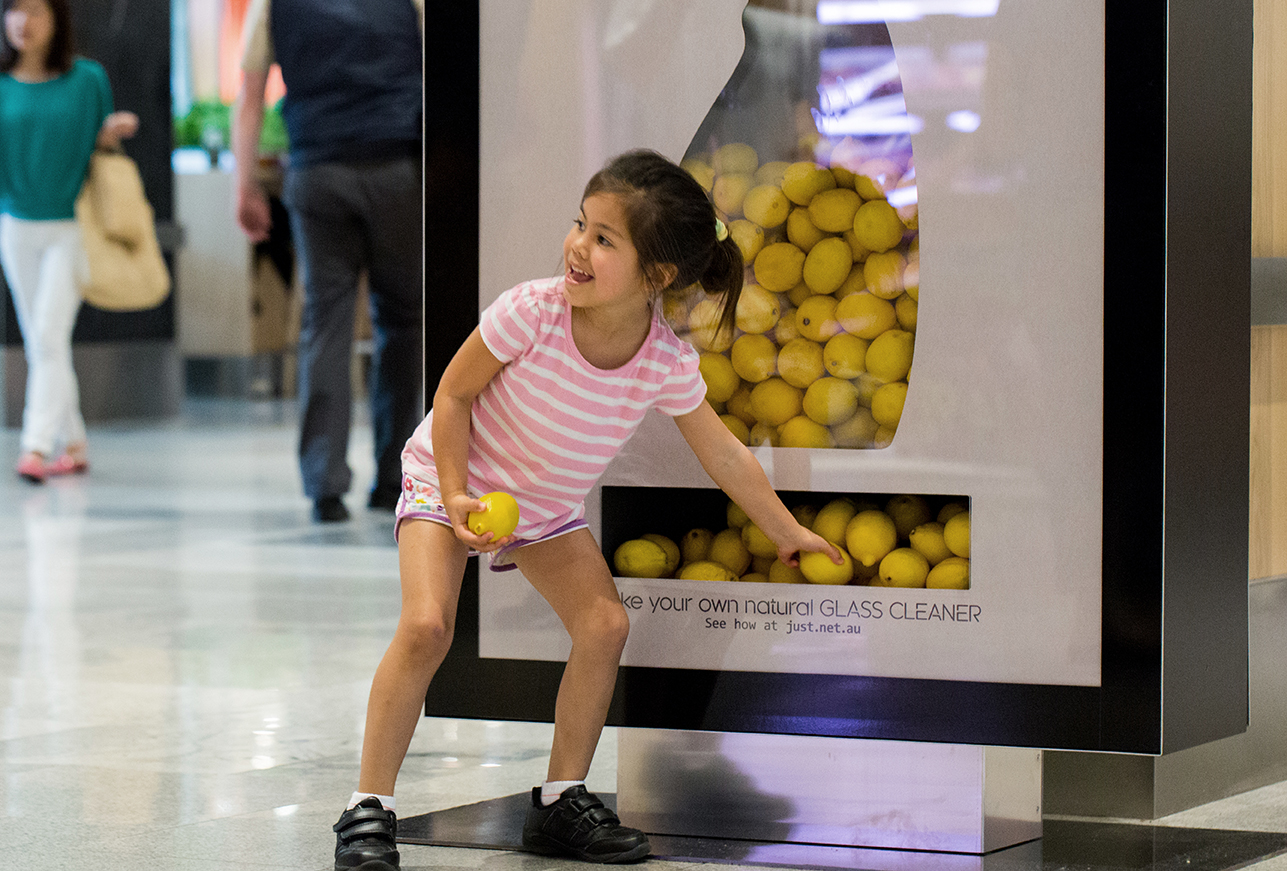 All products are packaged in 100% natural and biodegradable paper cartons. No more plastic bottles. Each carton has a die cut front window in the shape of the plastic bottle the chemical product usually comes in. For example, glass cleaner is represented by a squirt bottle shape diecut. Now here's the kicker…the usual chemical contents of the product have been replaced by nature's own solution – real lemons for glass cleaner!
"Using packaging to change perception our product design reflected the simple, natural and organic nature of our idea and educated people on how to make the switch to a more sustainable alternative."
The packaging design is bare bones, using an obviously recycled paper, minimal copy and only black ink. The product's name is simply typeset on the front left, and the logo mark positioned on the front right. That's it. The value in this design solution is the juxtaposition of finding natural items like oranges or oatmeal peeking out of a die cut window on a package labeled "bath cleaner." It's striking. I am in love with the originality the Leo Burnette agency brought to this project. Thank you for the inspirational work.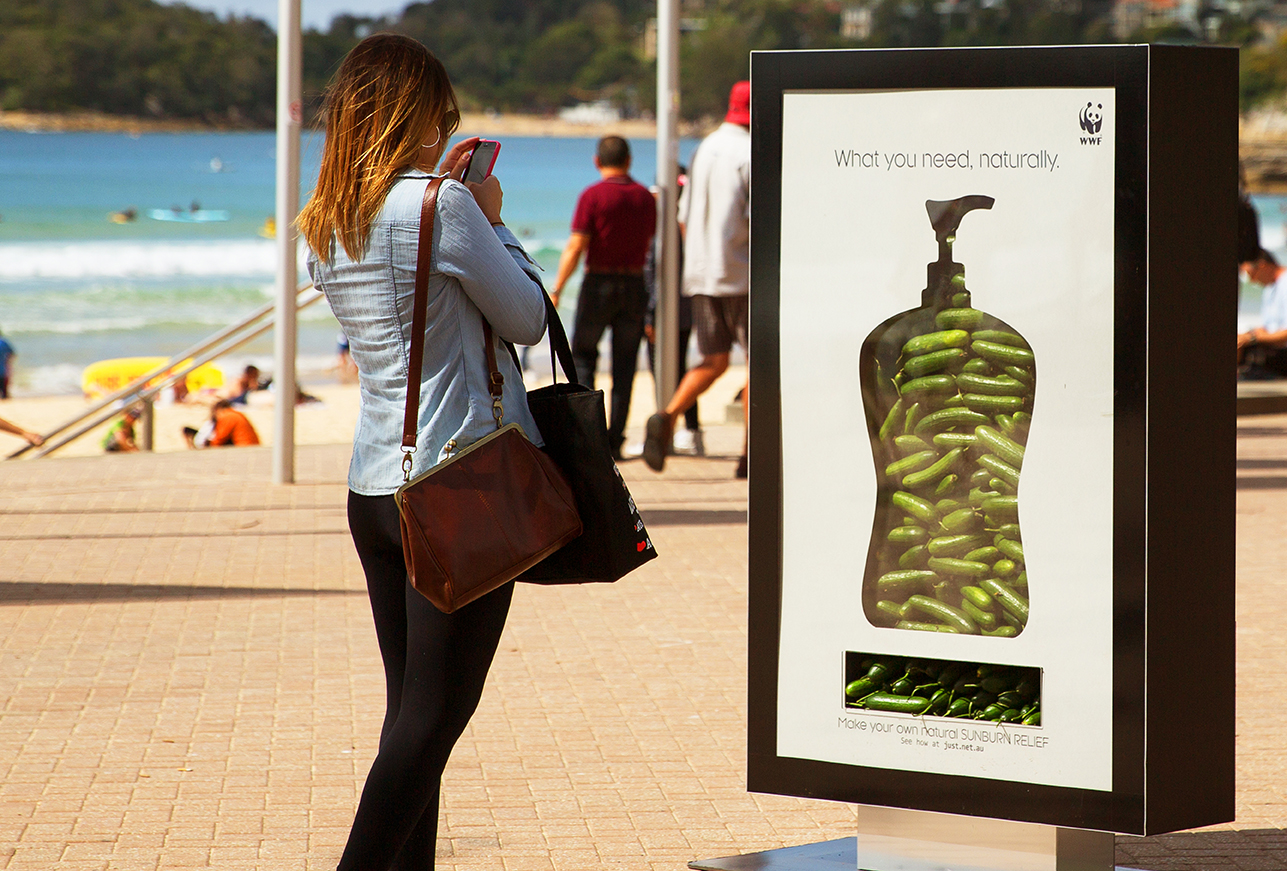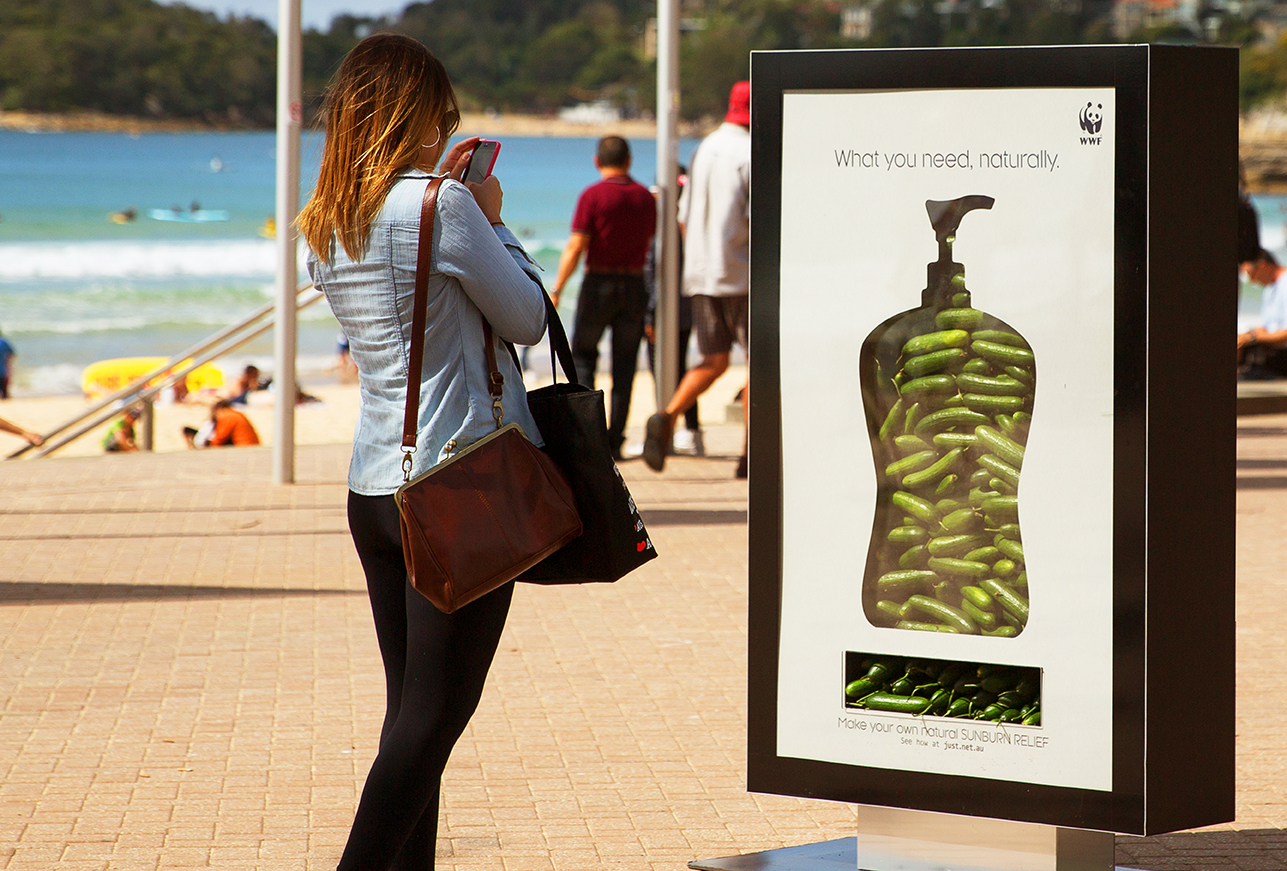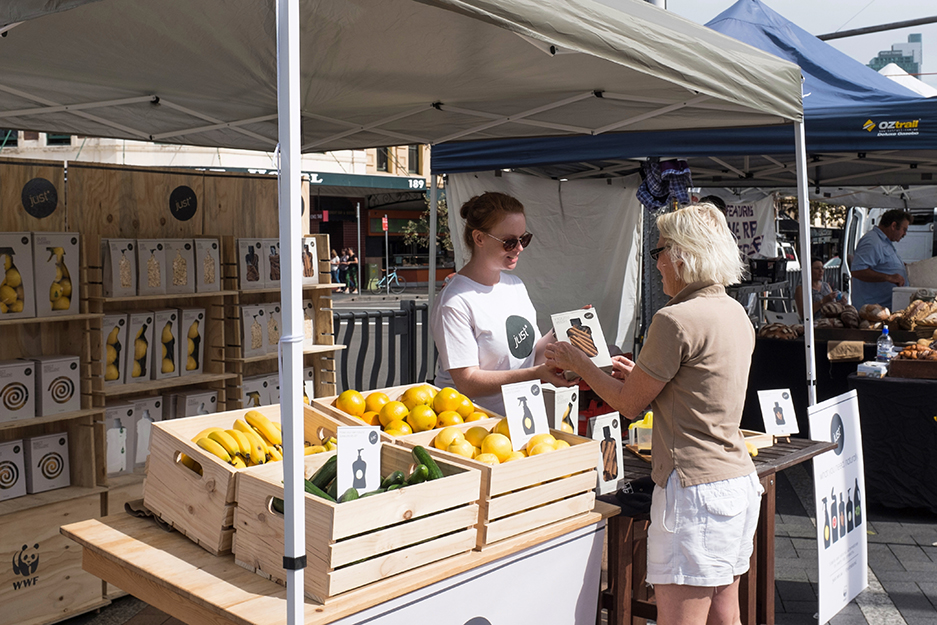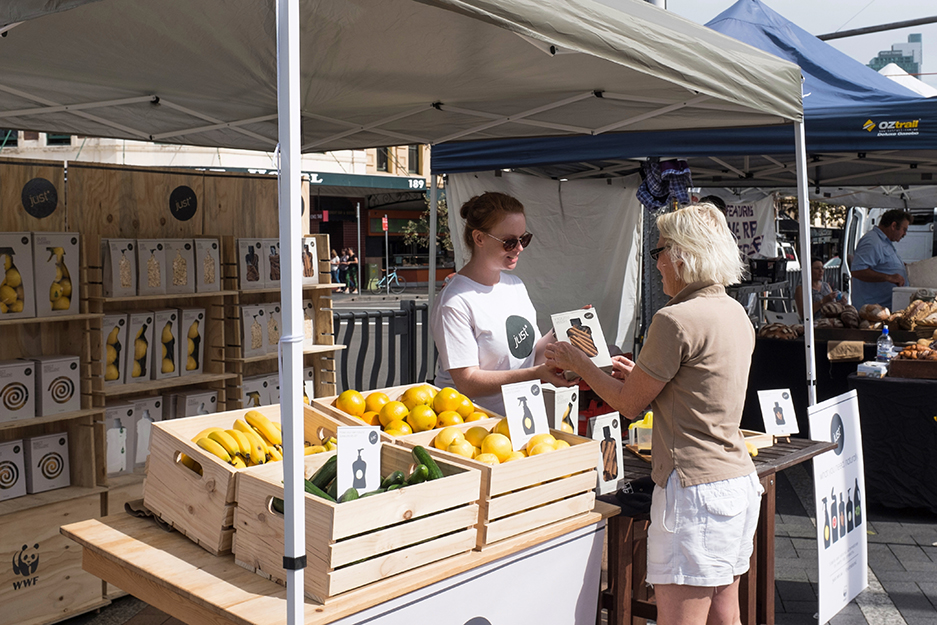 #wwf #packaging #leoburnett
SOURCE: http://www.thedieline.com/blog/2015/6/12/wwf-just-packaging-designed-to-eliminate-packaging#at_pco=smlre-1.0&at_si=596ba57d4059b443&at_ab=per-2&at_pos=2&at_tot=5