Launched in 2017, CoastWise Session IPA is a new beer by San Diego, CA-based Coronado Brewing Company in collaboration with San Clemente, CA-based Surfrider Foundation, a non-profit organization dedicated to the protection of the ocean. Added to Coronado Brewing's core line-up, available in 19 U.S. states and 12 countries, a portion of the proceeds of CoastWise will support Surfrider Foundation's mission. The packaging for the beer was designed by San Diego-based MiresBall.
MiresBall chose the name CoastWise for its meaning, "following the coast," which gives a nod to both brands. Created by MiresBall Associate Creative Director Miguel Pérez and Senior Designer Shawn Ritzenthaler, the packaging features playful lettering and an illustration inspired by a sea-protecting Poseidon, giving the can a whimsical aura.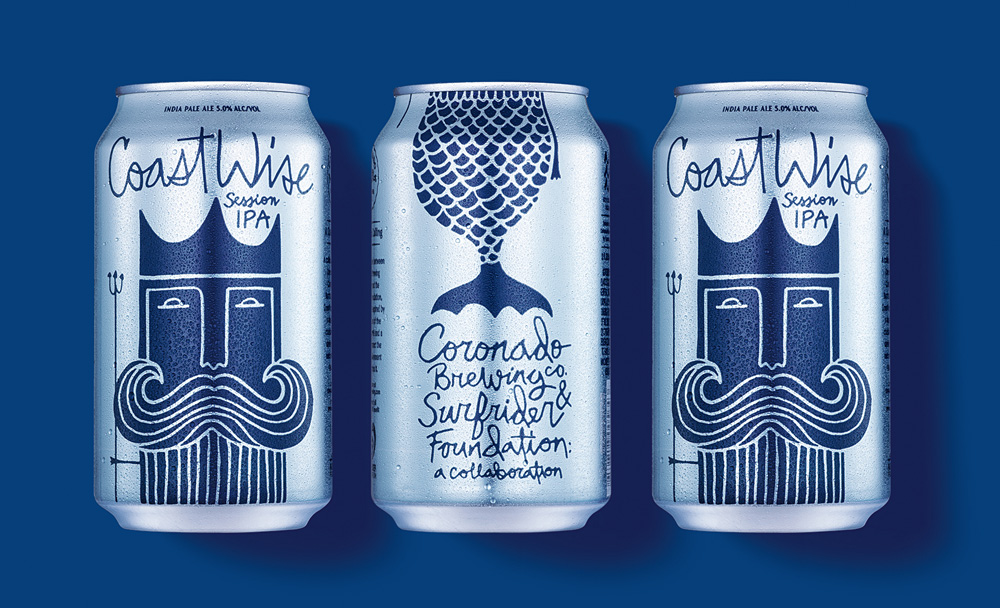 CoastWise doesn't fall within the criteria for a product or client for Brand New's Reviewed section as it's a single beer within the larger offering of a craft brewery but I was smitten by the design and, hey, it's all for a good cause: Beer Helping protect the oceans.
The design consists of a charming Poseidon illustration with the cutest little arms and friendliest of tridents. I love how it's a very unique, graphic interpretation that looks almost like Pixar-level character exploration work. Poseidon is then paired with scribbled, surfer-vibe script lettering that keeps the aesthetic fun and loose while establishing an unexpected Yin and Yang of type and image that works beautifully on cans and boxes.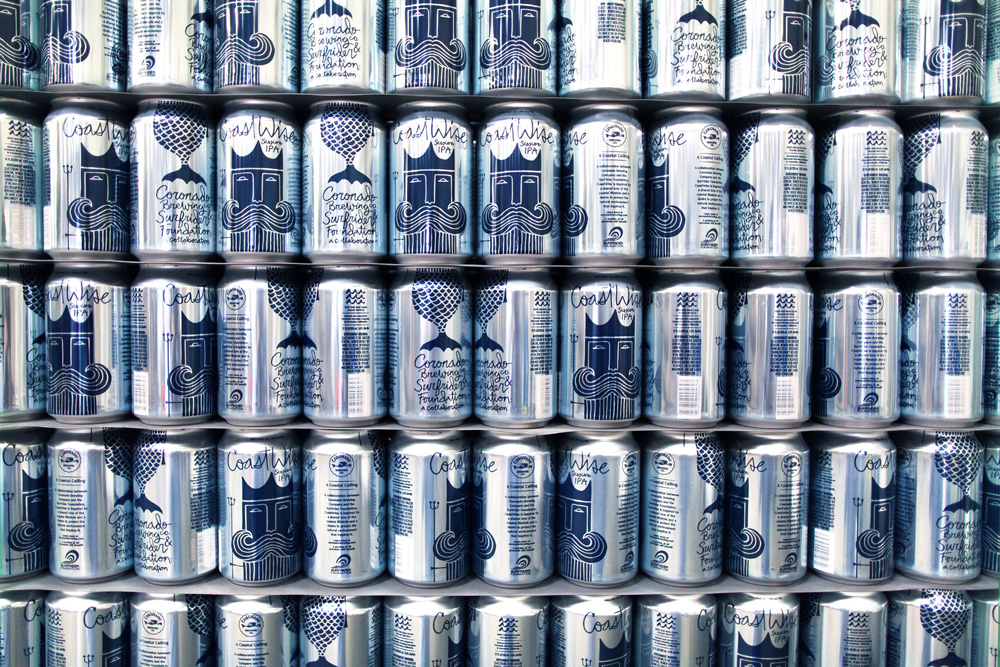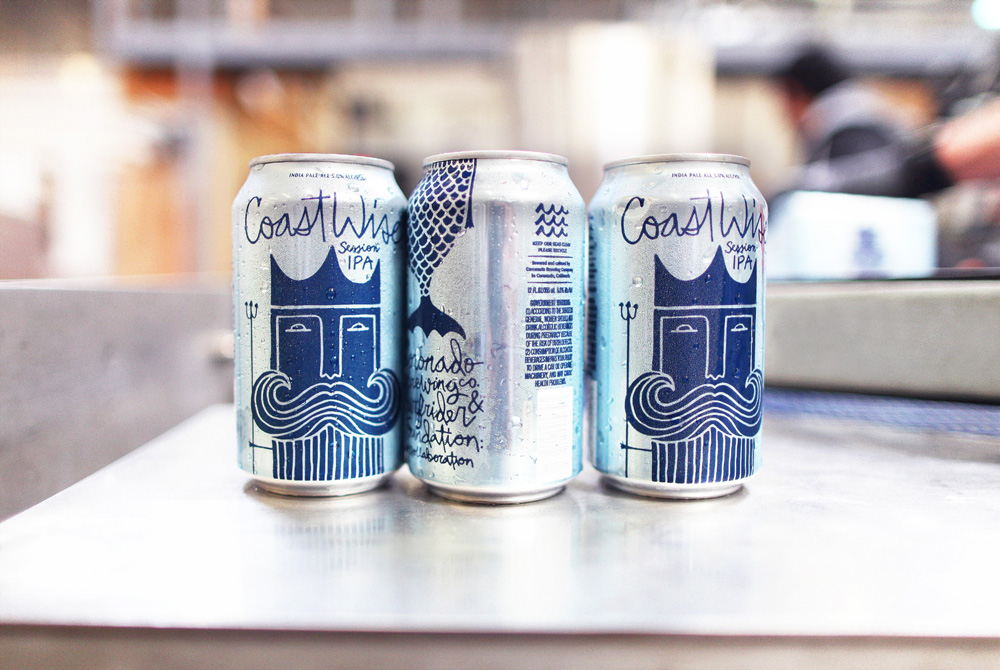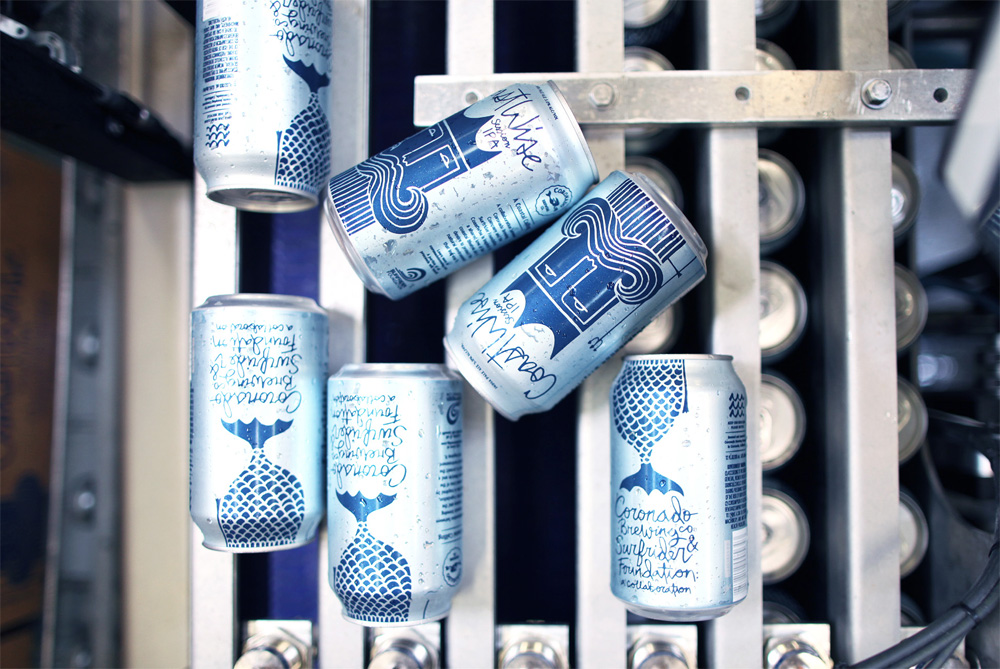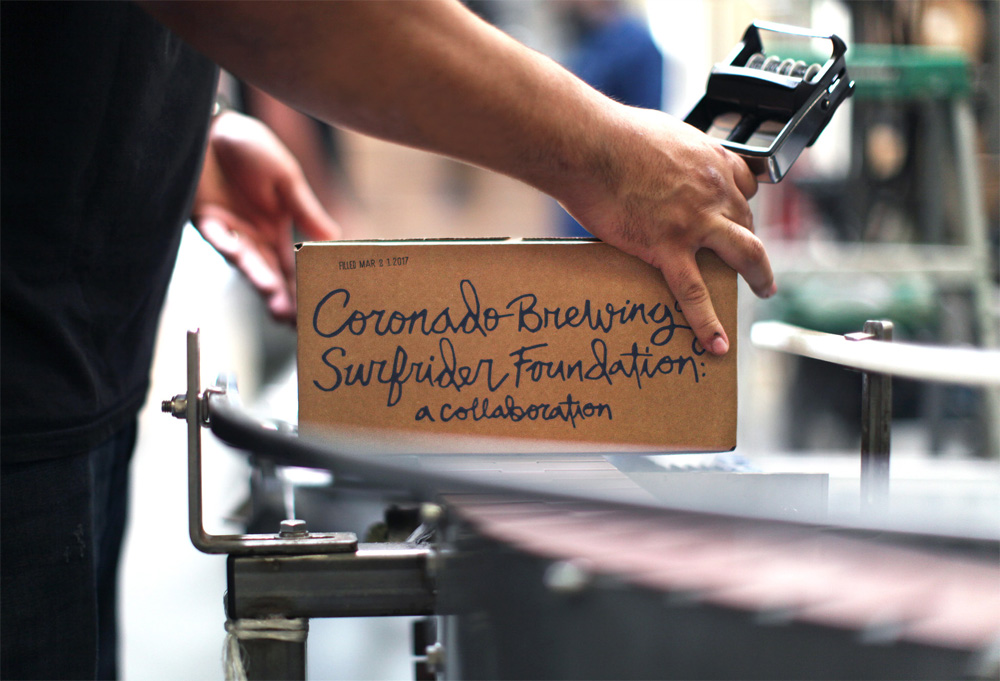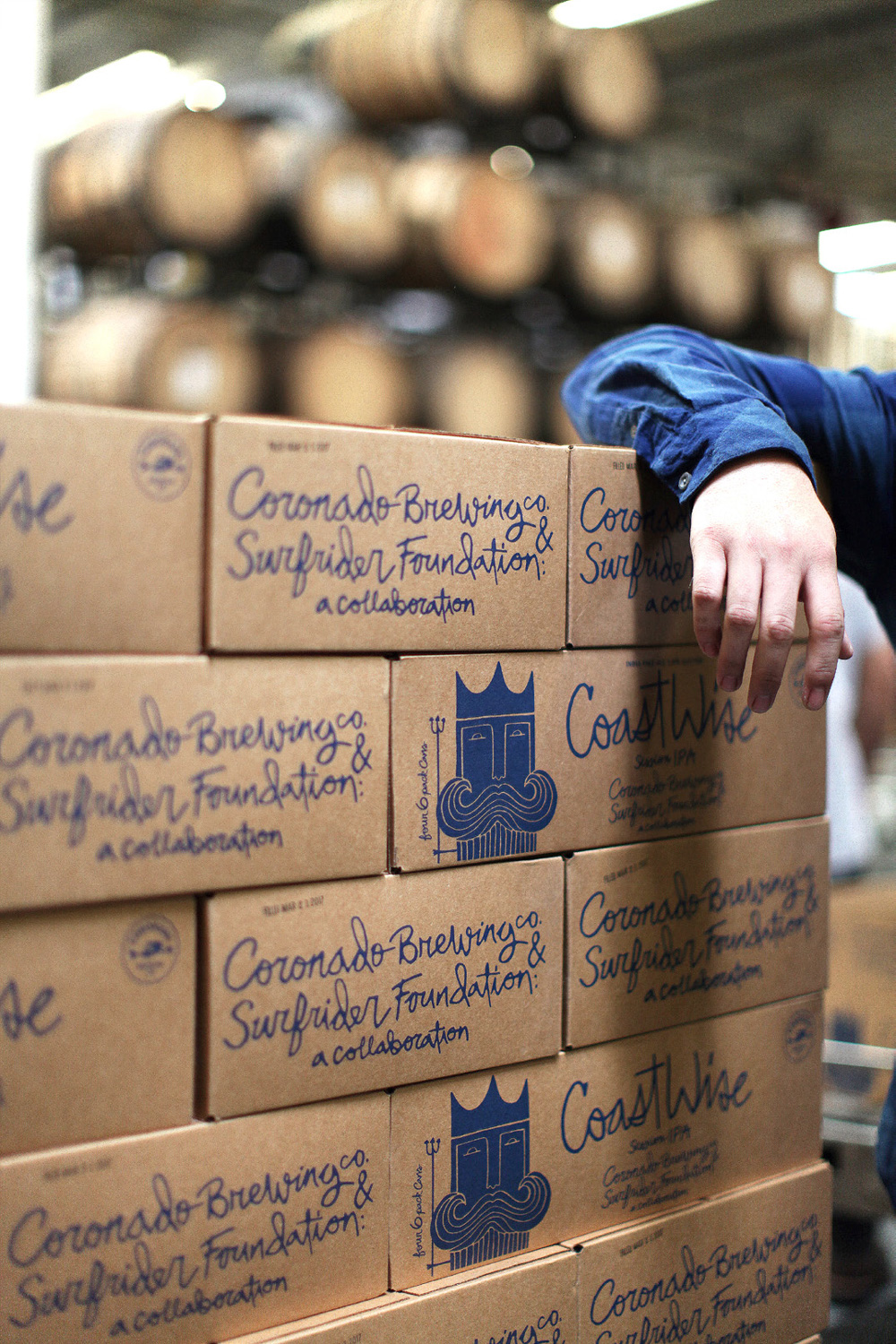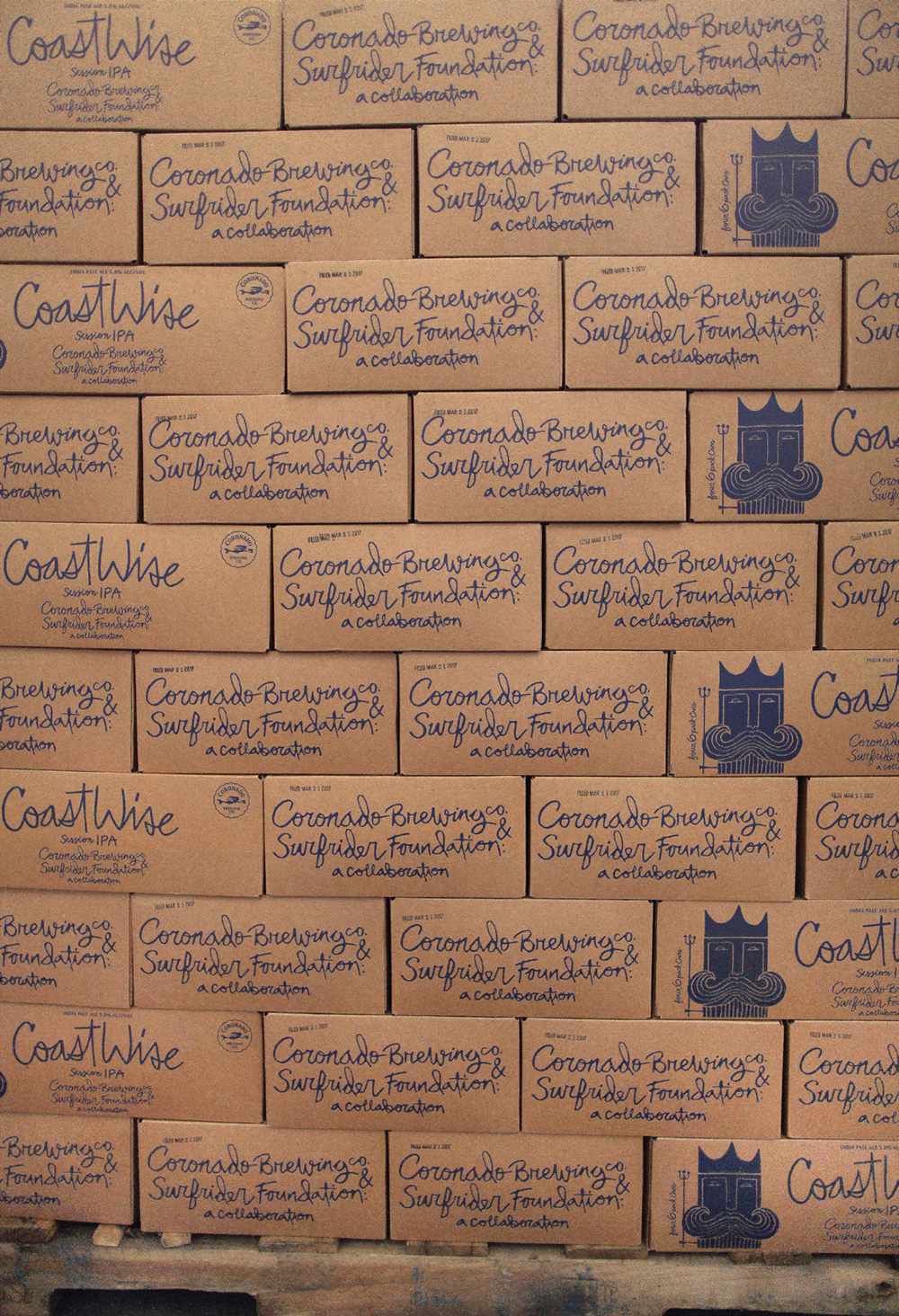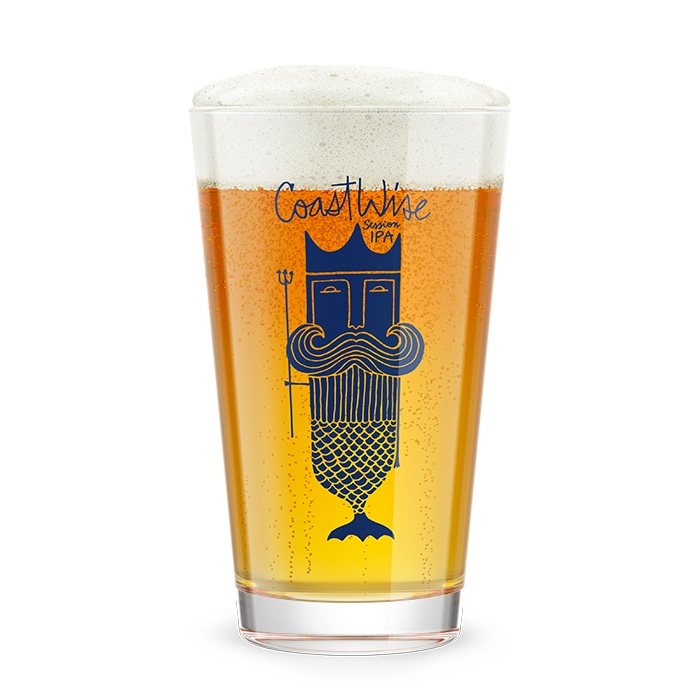 One of the most impressive things about the packaging system is that everything is done in a single color but by modulating the size relationships between lettering and illustration, there is a great sense of variety throughout the applications. I was originally going to post this project as a Friday Like but I thought it deserved to be fully highlighted, especially as an antidote to all the every-color-ever-and-sans-serif projects we've been seeing lately.
SOURCE: https://www.underconsideration.com/brandnew/archives/new_packaging_for_coastwise_session_ipa_by_miresball.php
#Printing
#Print
#Packaging
#BeerPacking
#6 PackBeers
#Board
#CorrugatedBoard
#1 ColourPrinting